Portfolio
The best way to meet us is to see how we work.
Here you can find examples of our activities – they are chosen from many projects done for patient groups and other stakeholders, mostly in the field of clinical immunology. We are so proud of them because many times we gained evidences that they really have changed peoples' lives in a positive way. We addressed them to patients themselves, but also to their families and loved ones, to physicians, other stakeholders and the whole society.
Trainings
---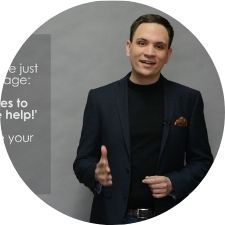 PatientAdvocacy.Academy
It is a first ever online video course about patient advocacy, addressed to PAG representatives, especially those acting in the area of rare diseases. The first edition that took place in June 2018, was focused on developing a professional NGO, effective public policy advocacy, efficient fundraising and building relations with media, physicians and other stakeholders. The second edition took place in June 2019 and was focused on public policy advocacy. The participants assessed both edition of the course very high – the average score was 9/10.
Read more about PatientAdvocacy.Academy.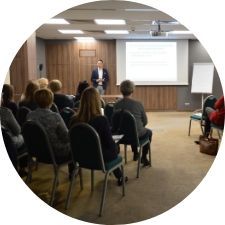 Trainings for Physicians
From 2016 we conducted many trainings for physicians. Basing on our experience we created proprietary programme of series of trainings focused on building satisfying relations with patients. We discuss patients' needs, develop the doctors' ability to take a perspective of a patient and concentrate on a proper communication between a doctor and a patient. The main part of every training is a workshop – we make sure that everything is well understood and the physicians are ready to apply new knowledge in their everyday medical practice. The participants assess this course very high – the general evaluation is 9,8/10.
Read more about Trainings for Physicians.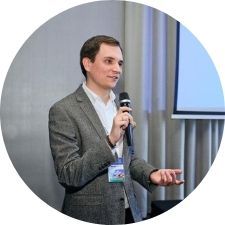 Trainings for Nurses
We designed trainings not only for physicians, but also for nurses. The trainings are focused on building satisfying relations with patients with rare diseases. We discuss long-term care which should meet patients' needs, develop communication between a nurse and a patient and equip them in a psychological skills which allow them to support patients. Every training ends with a workshop to make sure that the nurses are ready to apply new knowledge in their everyday work. The participants assess this course very high – the general evaluation is 9,5/10.
Read more about Trainings for Physicians.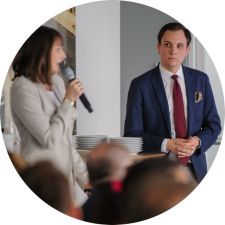 Sharing our experience
Multiple times we had a pleasure do conduct training sessions and workshops for patient advocacy groups and healthcare professionals. As an example, in 2015 on an international meeting for PAG leaders in Budapest co-organized by Octapharma and Jeffrey Modell Foundation we conducted a training on patient communication, engagement and media relations. In 2016 for Shire we created and conducted training on patient relations building for clinical immunologists. Also in 2016 Adrian Goretzki was a speaker on the session about fundraising for PAGs during the European Society for Immunodeficiencies in Barcelona. Moreover, we were working also for CERUS corporation, having a training on patients' needs for haematologists form Poland and Lithuania.
Patient education
---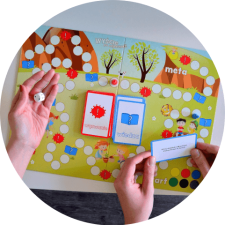 "Race for the immunity" – educational board game in multiple languages
"Race for the immunity" is an educational board game created for the youngest patients with PID. In a simple way it presents issues related to primary immunodeficiencies – it is adjusted to the child's cognitive abilities. The game helps the youngest patients to understand matters related to PID and to shape the right attitudes of children. It was created in cooperation with dr Sylwia Kołtan, PhD who was responsible for medical consultation. In Poland "Race for the immunity" was distributed to paediatric departments treating children with PID and was handed free of charge to the youngest patients. The game currently has three language versions: besides Polish there are also Russian and Italian ones.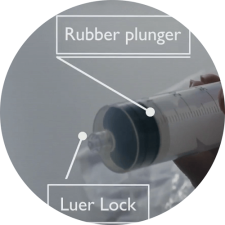 Videoguides
Videos were form the very beginning our most important way of communications with patient community. Thanks to videos we are able to deliver knowledge in a friendly, condensed and attractive manner. It is definitely the easiest method of reaching the maximum range of patients. Videos are likely shared in social media, so they not only educate patients, but also can raise public awareness. Among others, we produced a tutorial video on subcutaneous immunoglobulin infusion, a series of patient testimonials translated into 8 languages and a complex video guide on PIDs, with 10 immunologists talking on different topics related to the disease.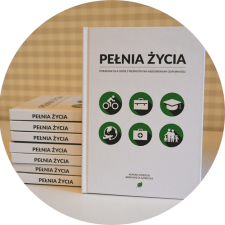 "Fullness of life" – the world's first psychological handbook for PID patients
In 2017 we have written the world's first psychological handbook destined specifically for PID patients – "Fullness of life". This is the source of knowledge for patients, their families, partners, relatives, friends, but also nurses and doctors of different specialties. We focused on 4 areas for building fulfilled, happy and active life despite of all the restrictions caused by chronic illness: communication with family, loved ones and caregivers; coping with stress and other burdens related to illness; planning the path of our life – education, career, starting a family and patient's self-esteem building. We hope that thanks to that patients start living their lives to the fullest extent and taste what fullness of life actually means.
Patient advocacy
---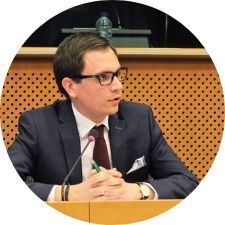 Successful patient advocacy
We had multiple successes in the field of health policy advocacy. Our greatest achievement is a campaign for SCIG home therapy reimbursement in 2014. Earlier we also manage to provide access to immunoglobulin therapy for several group of patients with immunodeficiency. We also persuaded the Ministry to change the reimbursement conditions. We worked closely with nationwide media, MEPs, key experts and opinion leaders. We also took part in advocacy activities on the European level - meetings and sessions with MEPs from different EU groups. We cooperated with health policy agencies, industry representatives and patient organisations - national and international ones. Moreover, we also provided assistance in social security law for many individual patients in Poland.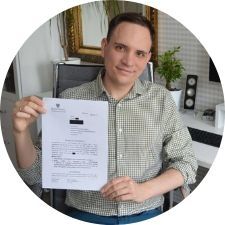 Campaign for therapy reimbursement
Our latest policy advocacy achievement is a campaign for therapy reimbursement for patient with an extremely rare immunodeficiency in Poland. The case was about an off-label use (import docelowy) of an interferon gamma product. The issue was that this medicine was not registered for this specific immunodeficiency. As there are just 9 patients with this disease described in scientific papers worldwide, there are no clinical trials performed for this specific indication, but the Ministry demanded results of double-blind tests. After a few months of the battle, we managed to persuade the Ministry of Health to change the negative decision on therapy reimbursement. How we did it? We notified the media and we have sent a request for support to the most important politicians in the country. We recalculated the numbers used by the public HTA agency to prove that the therapy isn't too expensive as they previously stated and managed to convince them that they should ask for Polish expert's opinion as there's no double-blind test available. Finally the Ministry of Health, despite the previous refusal, accepted our arguments.

Raising awareness
---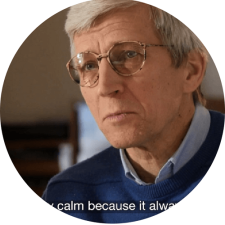 Full-length film "It might be your story"
We have produced the first ever documentary film about PID. It presents the course of the disease from the moment before the diagnosis until the period of efficient treatment. The film features real people suffering from PID, their families and physicians-immunologists. Such choice of characters provides different points of view. We have also prepared its shorter version which is displayed during congresses and conferences. Moreover, the film is being used as an educational material for Silesian Medical University and Jagiellonian University's Collegium Medicum students, subsequently increasing the knowledge of PID among the future doctors. It has been translated into English, Portuguese and Russian.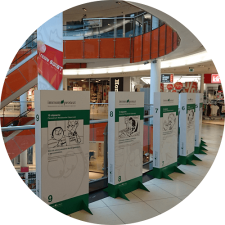 Nationwide 'Yes For Immunity!' awareness campaign
Awareness campaign titled 'Yes For Immunity!' was the first initiative of this kind in Poland. Its goal was to increase public awareness about the PID and the importance of early diagnosis for this rare genetic condition. One of its elements were displays in the biggest Polish shopping malls presenting ten PID symptoms, 'Immunoprotect's' achievements and useful information about available medical support. The displays were followed by the wide educational campaign in the media.
Research
---
Preferred types of treatment and the quality of PID patients' and their families' lives
In the beginning of 2015 we have conducted the unprecedented survey focusing on the PID patients preferred types of treatment and their lives' quality. We analysed the needs and the preferences of adult patients but also the young patients' parents. This knowledge has helped to adjust Immunoprotect's actions to their expectations, at the same time helping the medical staff to adjust the type of treatment to the patient's needs. The poster showing results of the survey was presented in 2015 at IPIC in Budapest and in 2016 at ESID in Barcelona, being one of the works selected by the Medical Committee.