Trainings for patient advocates
Multiple times we had a pleasure do conduct training sessions and workshops for patient advocacy groups and healthcare professionals.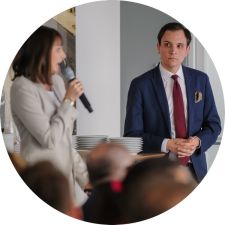 In 2015 on an international meeting for PAG leaders in Budapest co-organized by Octapharma and Jeffrey Modell Foundation we conducted a training on patient communication, engagement and media relations.
In 2016 for Shire we created and conducted training on patient relations building for clinical immunologists.
Also in 2016 Adrian Goretzki was a speaker on the session about fundraising for PAGs during the European Society for Immunodeficiencies in Barcelona.
Moreover, we were working also for CERUS corporation, having a training on patients' needs for haematologists form Poland and Lithuania.