Help for Ukraine
Supporting patients with rare diseases fleeing war in Ukraine
Since the day the war broke out, we have been supporting patients with rare diseases who are fleeing the horrors of war. We help them both in Ukraine and after reaching Poland.
What are we doing for Ukrainian patients?
Our work is currently based on four main areas of activity:
1. Helping patients fleeing the war in Ukraine
We provide patients with support at every stage of their journey to Poland or transit to other EU countries, including faster transport across the border and we organize accommodation and access to treatment in Poland
2. On site support for the Ukrainian patients and medical community
We organize the transport of medicines and medical equipment to hospitals treating patients with rare diseases in Ukraine and we also finance the purchase of medicines on the spot
3. Information and legal support for patients
We prepare dedicated websites with information for RD patients, legal opinions, printed materials, translations of medical records and provide support in legal matters related to staying in the EU
4. Raising awareness about the situation of RD patients from Ukraine
We speak at industry conferences and stakeholder meetings, give interviews, take part in podcasts to draw attention to the needs of RD patients in Ukraine and encourage others to act
1 Year of Cooperation. EDUinstitute.org for Ukrainian rare disease patients
You can download and read the newest report about our help in English, Ukrainian or Polish by clicking the covers. You can find here more details, photos, statistics and patient testimonials.
Video summarizing our humanitarian activities for patients with rare diseases in Ukraine over the past year
If you are a patient from Ukraine with immunodeficiency or other rare disease and you need our help – visit the websites prepared by us, where you can find:
Contact details for hospitals treating primary immunodeficiencies
Contact details for Polish verified rare disease patient organizations
A frequently updated comprehensive FAQ section with answers to almost 50 questions regarding access to therapy for Ukrainian patients with chronic diseases in Poland, social assistance, and work and education in Poland
Legal opinions in Polish and Ukrainian indicating that Ukrainian refugees have access to free-of-charge medical care in almost all cases, including therapies for rare diseases.
➡️ https://www.imunodefitsyt.pl/ - website for Ukrainian patients with immunodeficiencies
➡️ https://www.ridkisnikhvoroby.pl/ - website for Ukrainian patients with rare diseases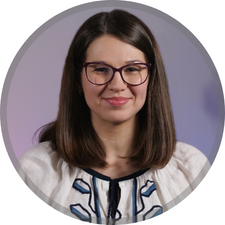 If you need assistance in crossing the border or obtaining medical care after arriving in Poland – contact Anastasiia Doroshenko, our Project Manager, from 9:00 to 17:00 (CET) from Monday to Friday:
mob. +48 730 348 467 (phone, WhatsApp, Viber / Ukrainian, English)

Support us and help rare disease patients
You can support our actions and donate via PayPal.

You can also donate directly to our bank accounts by entering "Donation to help rare disease patients from Ukraine" in the title of the transfer.
Bank account numbers:
Healthcare Education Institute. The Foundation
Gliwicka 74/4, 40-854 Katowice, Poland
➡️ PL (donation in PLN): PL45 1600 1055 1830 5274 2000 0001
➡️ INT (donation in EUR): PL34 1600 1055 1830 5274 2000 0005
➡️ INT (donation in USD): PL07 1600 1055 1830 5274 2000 0006
SWIFT/BIC: PPABPLPK (BNP Paribas)
If you would like to make a corporate donation and it requires an agreement, please contact us: office@eduinstitute.org
We are a non-profit & VAT-exempted foundation based in Poland (a legal equivalent of US 501(c)(3) organization status).